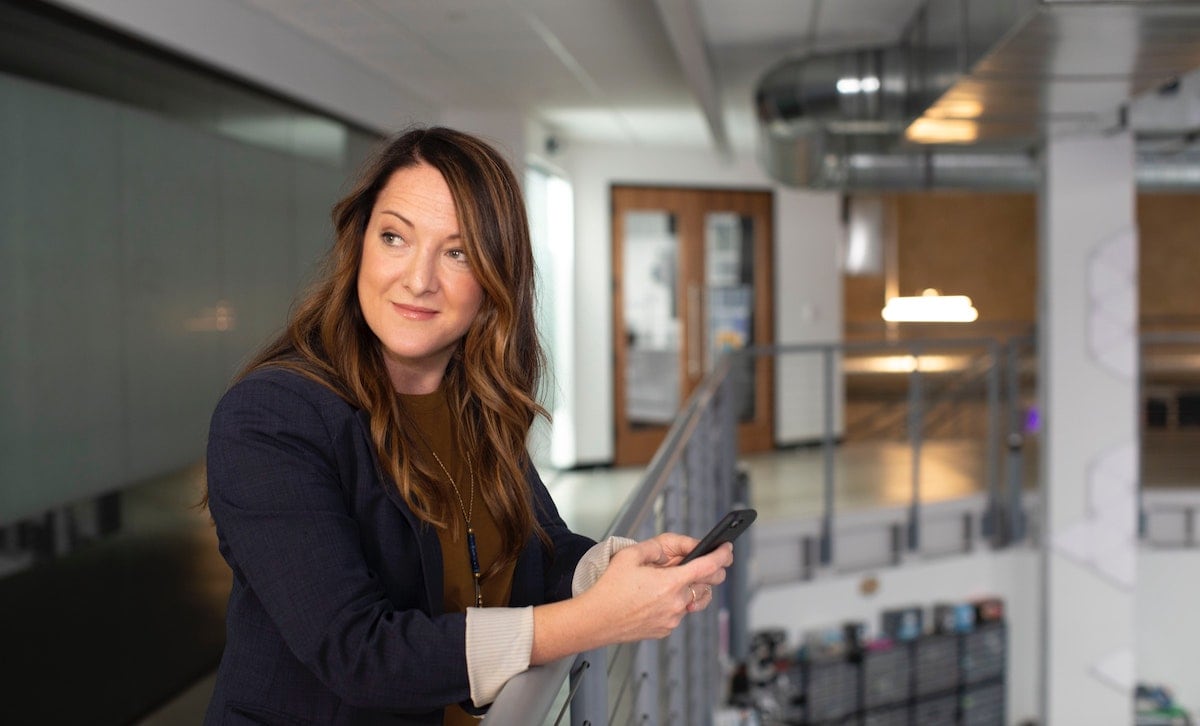 As some industries make headlines for layoffs or hiring freezes over fears of a slowing economy (and potential recession), talent acquisition teams feeling market shifts firsthand may think their only option is to slow down with it.
Many may even be looking positively at the opportunity for rest after the frenzied, white-knuckle pace of hiring over the last year has had recruiters burning the candle at both ends. While the space to take a momentary breather is much deserved, waiting out macroeconomic trends is not a safe strategy — for business or for job security as a TA pro.
Hiring teams that have become too comfortable with a reactive, offer-letter-after-one-interview environment should be wary of waiting for the next shoe to drop. If you drift for too long, you risk being too far behind to catch up when it does.
In short: The threat of a recession is not a reason to pause executing your talent strategy. Instead, think of it as permission to reset it, by resetting your mindset — from one that is reactive to one that is proactive.
First, take that long weekend or vacation you've been putting off. When you're back and refreshed, let's look at what a proactive recruiting mindset can look like.
10,000-foot view
There are two important truths that come with a recession and its impact on hiring. Those of us who were here in 2008 can attest:
No matter what, some companies will panic and eliminate headcount — this is normal.
Because the market is more vulnerable, candidates will be more hesitant to switch jobs.
By embracing these two truths, we can determine how a strategy may need to shift. For example, If your organization has removed all job posts, it's time to refocus energy on bolstering your talent pipeline.
And knowing that talent is going to be less laissez-faire about making a job switch, recruiters must prioritize creating and nurturing relationships — with confidence and trust — over dangling shiny objects.
At a high level, this means recruiters will need to kick the habit of endless sourcing and get outside of their comfort zone to stay relevant with candidates. That's a big change for at least 55% of recruiters, who say they spend the majority of their time sourcing, according to the recent State of Outbound Recruiting in 2022 report by hireEZ.
3,000-foot view
Change is tough, and easier said than done. As a former recruiter, I know how busy each day is. When you're busy, you tend to stick to what you know: LinkedIn, job boards, copying and pasting the same email outreach that worked that one time. It's hard to be productive when you're buried under requisitions.
Fortunately, a slowdown in hiring will provide the opportunity to make some changes — to become more proactive. To make it easier, here are a few ways to get started:
Be more selective
You likely now have more time to identify the best candidate — so take it. It will be key to look for opportunities to maximize the value brought to the job level as well as to broader business goals.
At the job level, work with hiring managers to become familiar with the minutiae of any given role. What are the skills within the skills that are required? What kinds of tasks will the individual need to complete each day, each week, each month, each quarter? What are the strengths and weaknesses of the current team dynamic? What capabilities or traits are desired outside of skills and knowledge? Are there any organizational changes coming that would impact whoever is in the role?
At the business level, understanding how the best candidate fits can forward strategic objectives. Is the company focused on creating more leaders? Are there goals to improve company diversity by hiring more talent from underrepresented communities? Is the company interested in expanding its global footprint? What benefits or perks do you see competitors offering for similar roles?
When you are ingrained in the needs for the role, beyond the job description, you can bring a much more nuanced set of requirements to the table when looking for the perfect match. And when you understand how the role will impact the business strategy deeply, you can ensure that the match will help drive the company forward.
These proactive steps will help you choose candidates with such an increased level of detail that you'll naturally improve engagement and retention for every hire.
Nurture with more meaning
In a recession, recruiters need to keep all candidates engaged so that they are always thinking about their company. Now is the time to get creative with how you nurture.
Take the time to work on your craft and research your talent: Test new message styles, their length, and timing, and work at making your outreach personal. Ask yourself, what are they into? How do they like to communicate? Try to develop a message that is so customized for that individual that it wouldn't work for anyone else. Think about how you can stand out from the other recruiters blowing them up.
Consider adopting new technology that can help you maximize your existing databases. For example, test recruiting software that can clean up and enrich profiles in your ATS, so you can regain attention and interest from previous candidates and build a pipeline that's prepared for the next busy season.
Look for recruiting platforms that have engagement features built in, such as email sequencing and scheduling, so that you can reach highly qualified candidates directly, and plan your hyper-personalized outreach in advance.
Scientists test hypotheses so that they can proactively set up an experiment to succeed. Be a scientist — test and experiment to set yourself up for success.
Understand what works
Sometimes data tells a very different story than what we tell ourselves. But it can be hard to find the time to take a look back at the information we have. Now's the time for recruiters to look at what worked, what didn't, and what questions you don't have good answers for.
Take a deep database dive to review past hires; see what trends surface that can help you reevaluate candidates for the future, and reassess KPIs. Did time to hire improve with candidates who had to go through fewer interviews? What changes to the hiring process impacted retention? Do you have an easier time getting responses when recruiting for more senior roles? What commonalities can you find about candidates who ghosted you?
A solid talent strategy should also take into account what broader industry and competitive trends can reveal. Certain recruiting platforms now provide the ability to compare your company's performance against competitors. Having insight into data like average salaries by functional area, popular geos for specific roles, or at what time talent might be more willing to make a change, can help you proactively optimize your approach for the future.
1,000-foot view
Breaking habits can be hard, but what better time to make changes in your approach to recruiting — to improve your game — than when the market is changing.
When it comes to adopting a proactive mindset, the worst-case scenario is you increase your expertise and expand your capabilities. The best-case scenario is you have people ready to join your organization even before you've even sent out offer letters. Take it from someone who recruited in the last recession.
Shannon Pritchett is Head of Community at both hireEZ and Evry1 (which she co-founded in 2021). Prior to joining hireEZ, she served in a variety of recruiting roles and later leveraged her industry experience and expertise to hold leadership positions at Moxy, SourceCon, CareerXroads, and beyond. As a talent acquisition leader, she remains passionate about connecting companies with their most valuable asset — people.